February 14:

Winter Woodpecker
About a week ago, I was scouting for locations for future clients that might come my way, when my dad suddenly pointed out to a massive woodpecker up in the leafless trees. Now being educated that there are multiple species of woodpeckers in North America, I found out this woodpecker is a Pileated Woodpecker. This woodpecker, standing at 18" tall, was going at this tree so hard, we could see the sawdust from the tree falling from the huge hole it was hollowing out into the tree.
If you go to my God's Canvas page, you'll be able to see the whole photograph if you are viewing of a phone of tablet
It wasn't until this moment I understood why that feeling of capturing one of God's creations in the wild is so exhilarating. 
Now to the technical side... 
Now putting aside all the emotions of the shoot, I experienced a limitation that was inevitable, but just hadn't been revealed to me yet. On my Canon 800D I have 45 autofocus points—however, 45 points are not good enough for shooting through tree branches.  Camera's that are momentarily out of my budget have hundreds of autofocus points to precisely focus on the subject. 
Not recommended, but I did manually focused the shot above, and it surprisingly came out wonderfully crisp. The closer up photo of the woodpecker (1/400 sec, f/5.6, ISO 800, 250mm) is the photo that stood out to me the most, however I used the woodpecker's angle from the photo above for my new logo.

​​​​​​​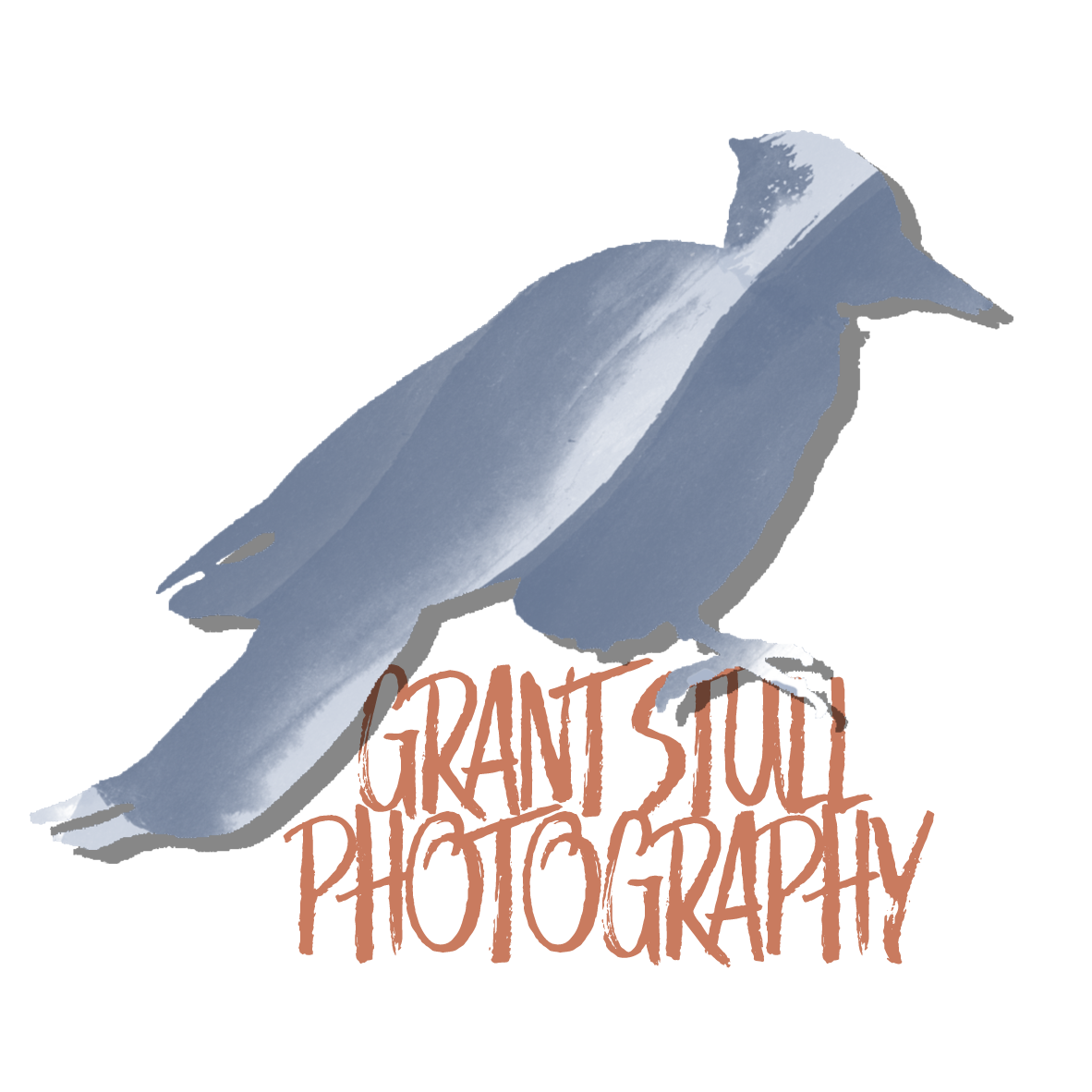 Grant Stull Photography Logo
This experience must of really impacted me, because the next day I decided to completely remake my brand. After a few hours in Photoshop, I made a few versions of my logo, and updated my whole website. 
I could still be on an emotional high that will eventually fade, and my logo might change again, (hopefully not). Thus far, I am very pleased with the whole outcome of this whole experience. 

​​​​​​​
Well that's it for today, I got to go and make sure everything on the website is functioning and united as it should be.